Project Objective
Create a monthly newsletter that highlights content (articles, videos, study guides, etc) created by CFA with the purpose of convincing prospective candidates to either start their CFA journey by taking the level I test, or to continue on the path and take the Level II and Level III tests.
Challenges Faced
The way the project was originally proposed by the client, each newsletter would lead to a one-off landing page, essentially a dead end, which had no outlet to additional content. Additionally, the main CFA website offered no centralized location for information highlighting the value of the CFA certification testing program to prospective customers, which was a key point of the project objective.
Solution
We discussed our concerns with the client, and through thoughtful discussion, helped them come to a more user-centered project objective. With this new objective in mind, we created a content hub tailored for each test level that shows the specific benefits of the program, and updates content each month in conjunction with the latest newsletter. 
Task
Create a Content Hub that is tailored for each test level (3), that updates content every month,  shows the benefits of the program while keeping users engaged, and drive test registrations. Additionally we utilized gated content to collect information.
Process
1. To keep all interested parties focused on the specific customer types, I developed user journeys and user flows. Next, I worked through multiple rounds of blockframes and wireframes until several suitable designs emerged. 
Blockframes:
Hub home in desktop, mobile, and mobile filter view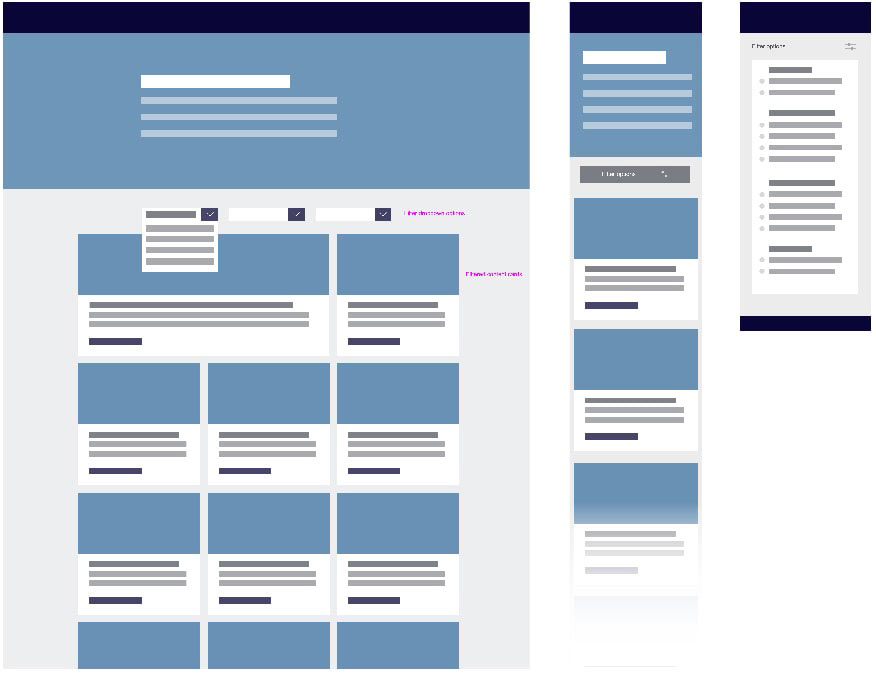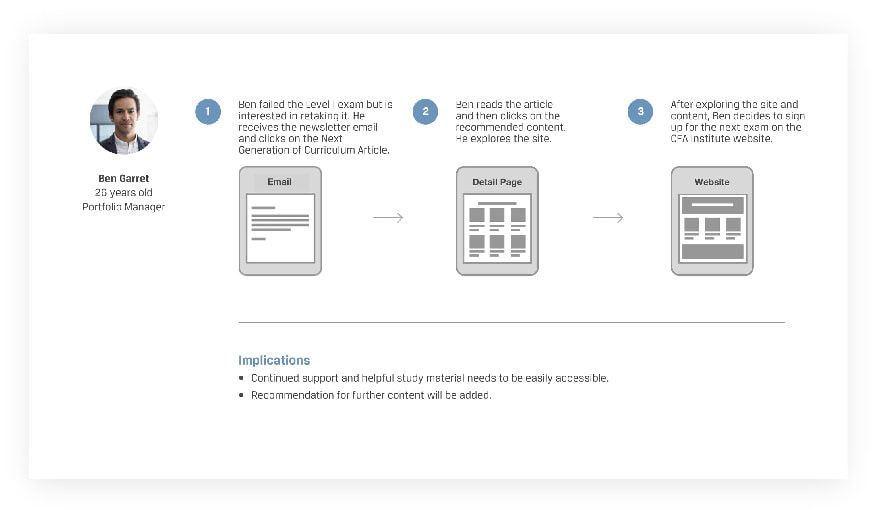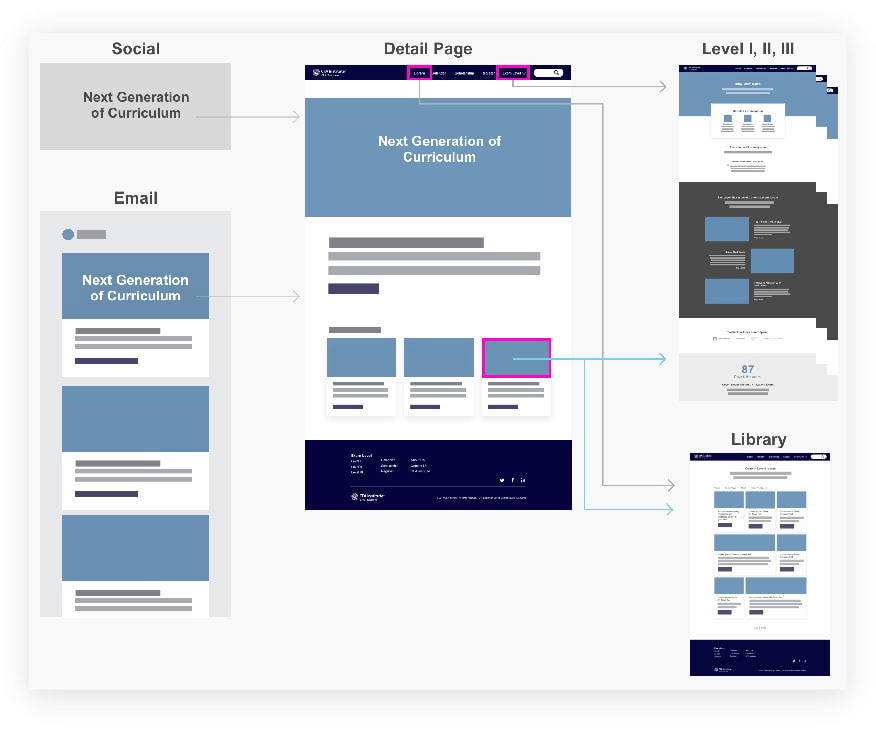 2. The design phase was all about developing the right look and feel. Our design had to be mobile friendly, consistent with the client's brand guidelines, and yet somehow fresh.

About half the pages were completely re-designed from existing content, and the other half were i-framed. The calendar page was especially challenging to re-design because it had to offer a large amount of unique information for each CFA test level. In order to conquer this task, I distilled the three current calendar pages into a single, simplified timeline that used a tab system to help customers find important dates for each test level.

The initial launch of our content hub included 12 pages for each CFA test level (36 pages in total) and a newsletter. For each subsequent month we created at least four new pages per CFA test level (12 pages in total) and an accompanying newsletter.