Keeping within existing brand guidelines, I designed all of the collateral for the No Fixed Address Exhibit at the Leonardo. This included billboards, small signs/maps, social media posts, and print collateral (exhibit tickets, bookmarks, informational post cards, water bottle labels).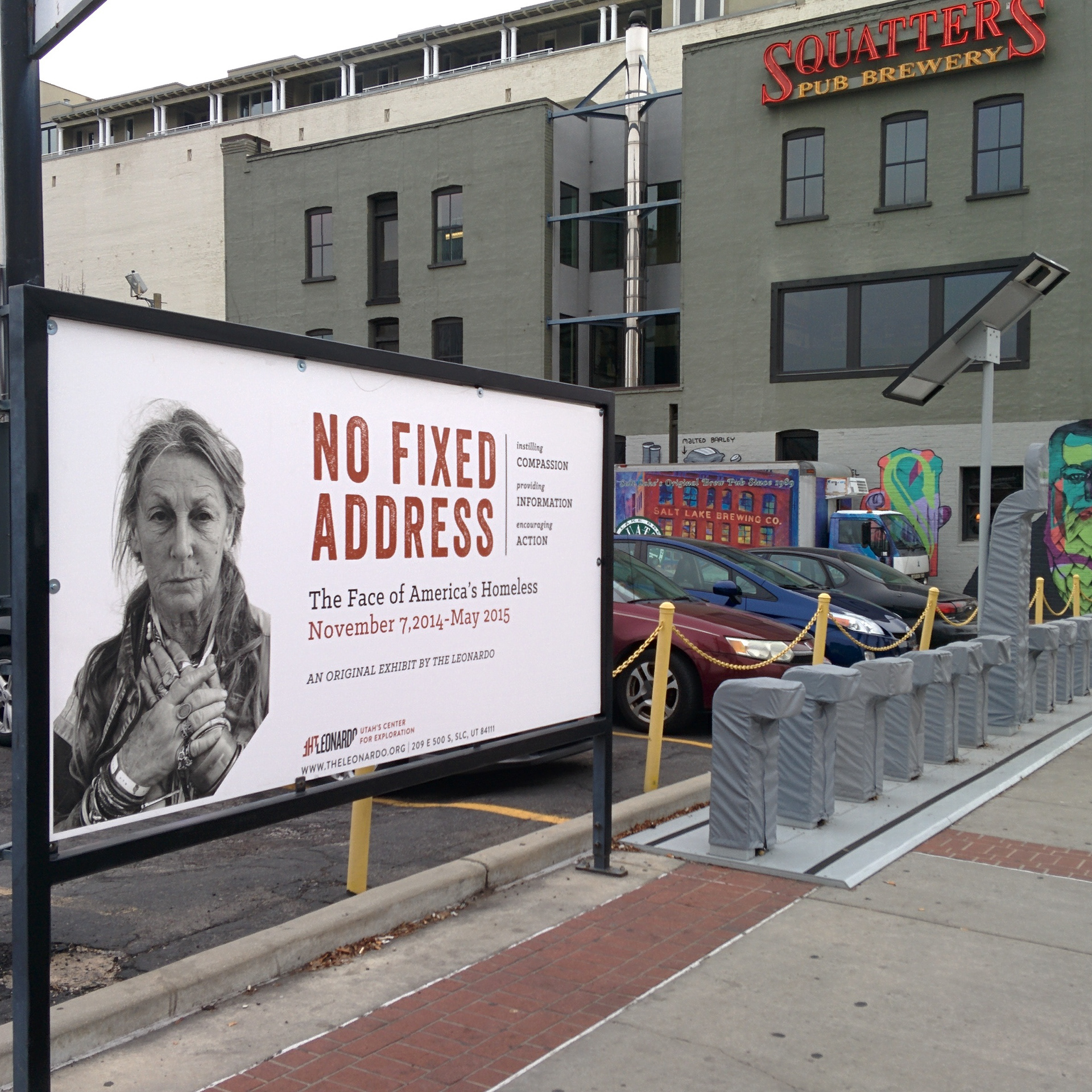 A postcard for the exhibit.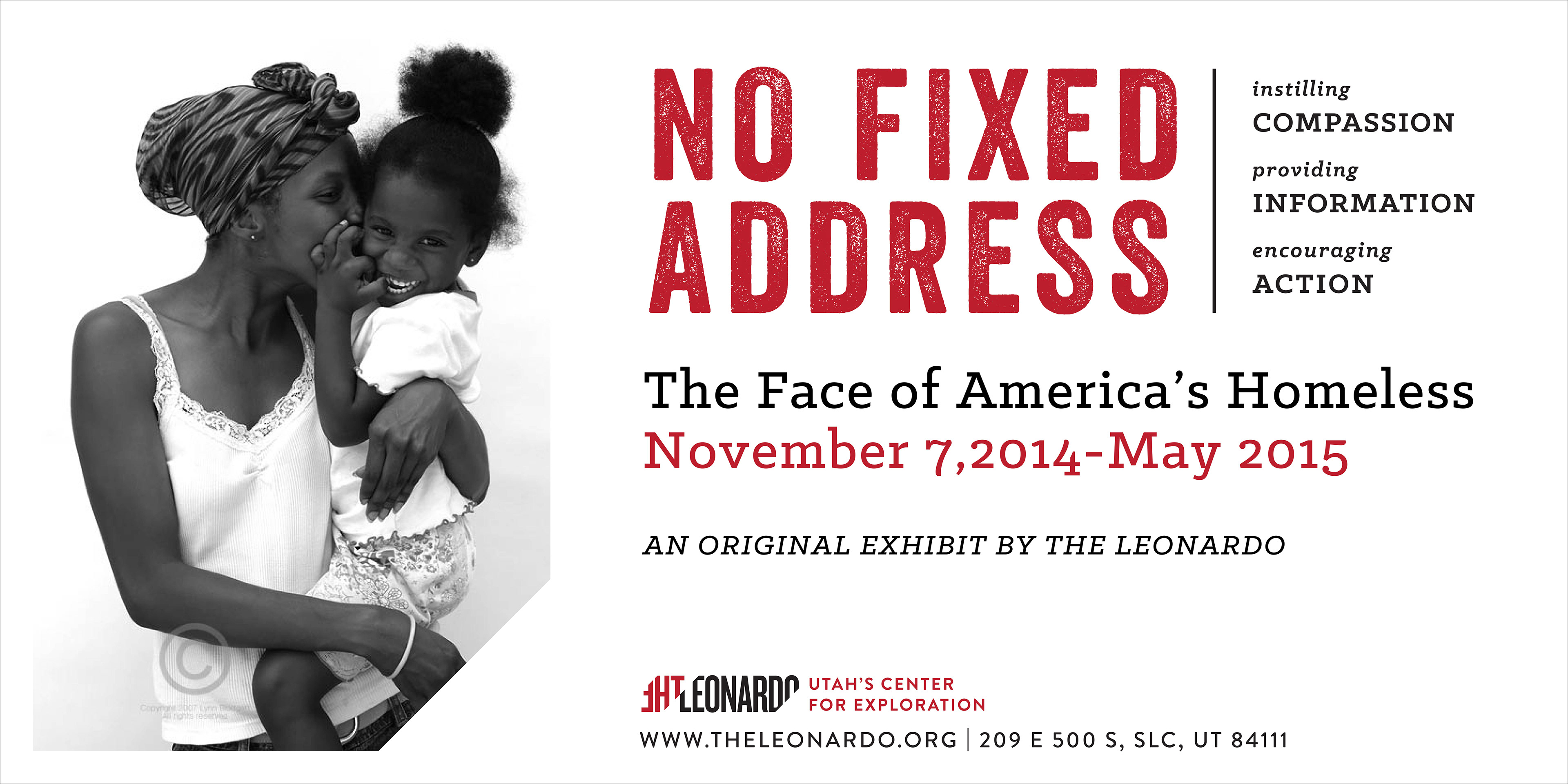 A website slider advertising a drawing class using the photographs in the No Fixed Address exhibit.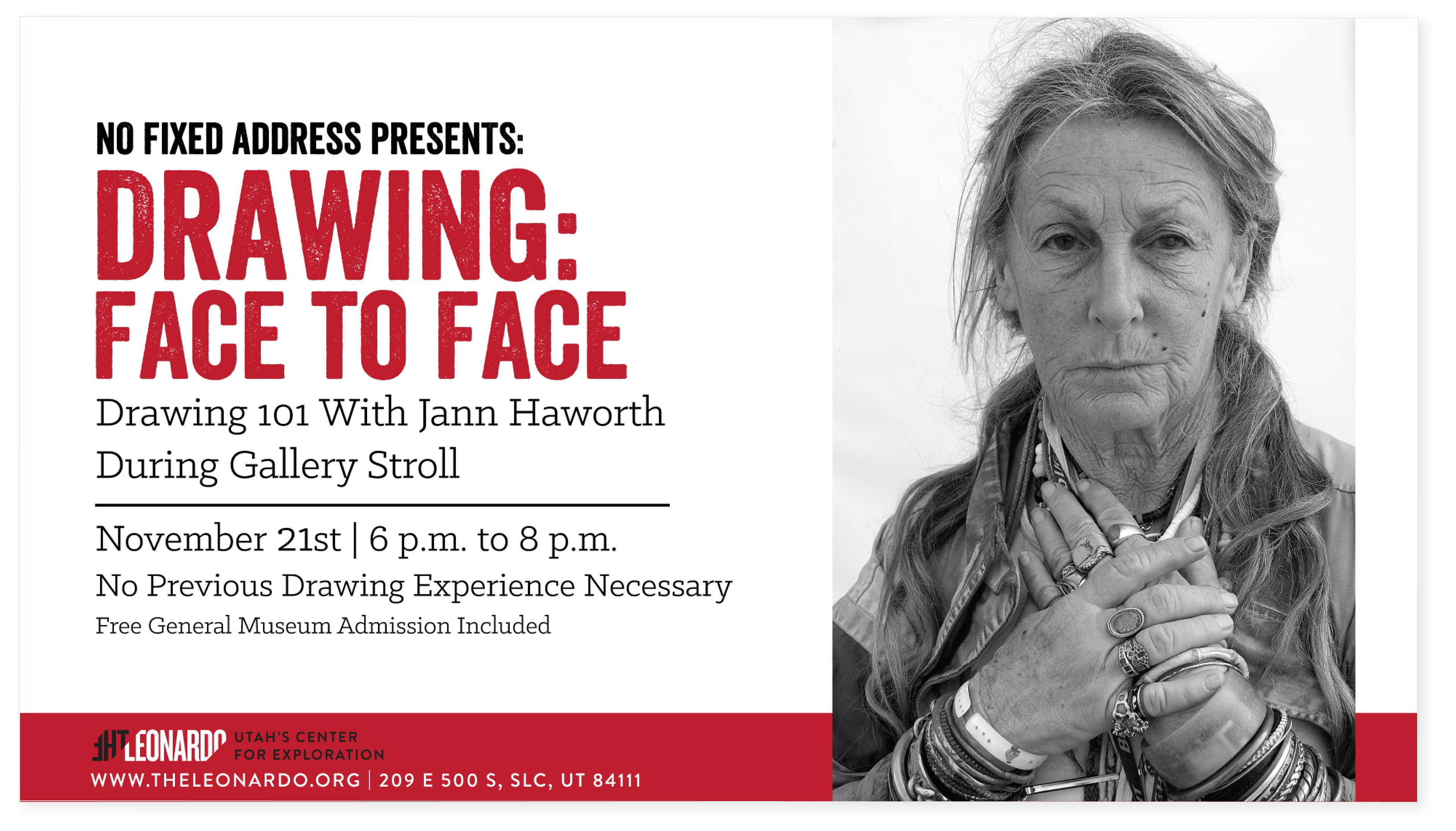 Map showing facilities that offer support for those in need in Salt Lake City and surrounding areas.