Background
This project was completed for "Usability 1," a course in Kent State University's Master of Science in User Experience Design curriculum.
Task
Explore the functionality of Papa John's pizza ordering website by designing usability studies, recruiting participants, developing screener questions/tasks, conducting usability tests, creating and analyzing collected data, and generating reports on findings and recommendations. Additionally, observe four fellow students usability tests, find common pain points among all participants, and make recommendations to improve usability.
The first step was to research and determine the most appropriate type of usability test for this project. Of the four types of usability tests (formative, summative, validation, and comparison), I felt it was most appropriate to proceed with summative testing. In the image below, I outlined all of the reasons that summative testing was the best type of test for the given stage of website development.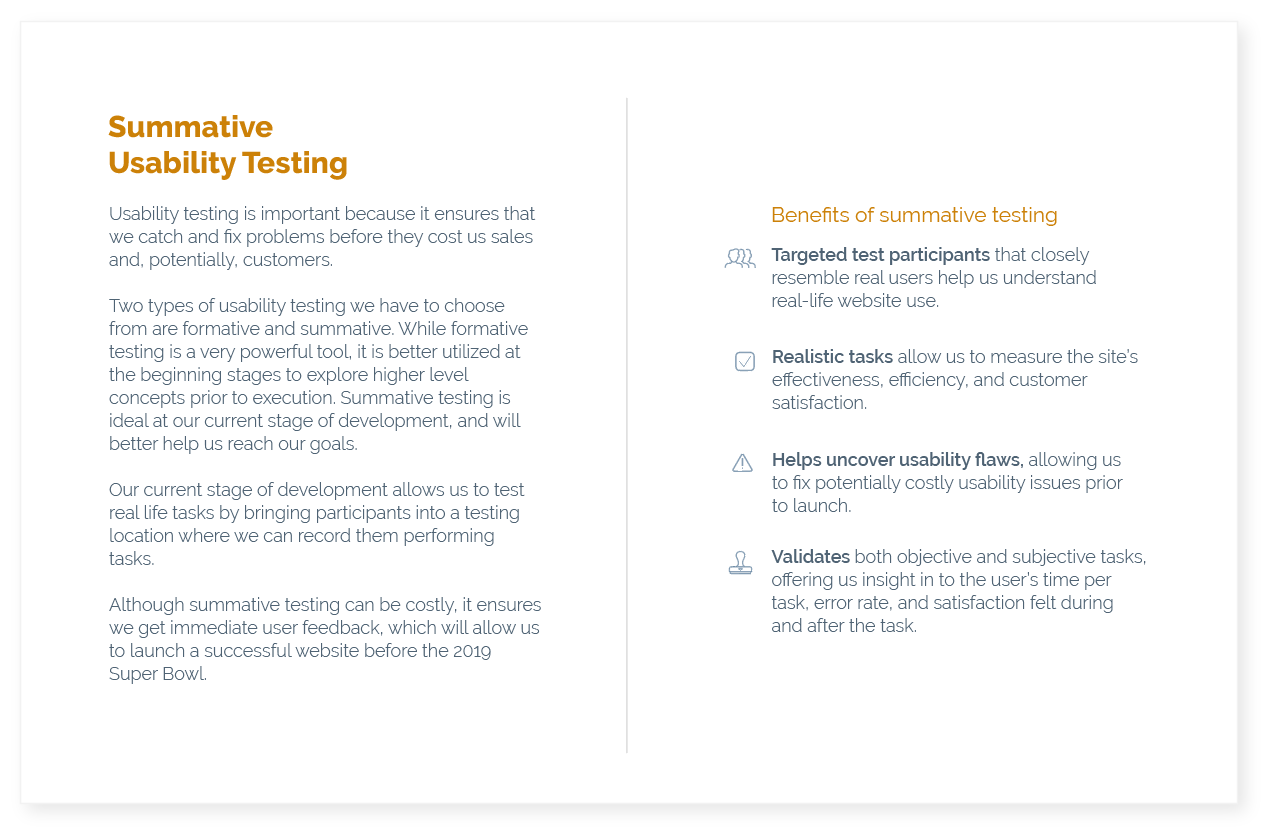 Methodology


Screener Questions and 

User Tasks
Next, I crafted screener questions which were used to ensure each participant would be a good fit for the usability test. Testing commenced after screener questions were analyzed and participants selected.
Each usability test consisted of three tasks and lasted an average of 15 minutes. My test and each of my colleagues' tests were performed at locations convenient to our participants. Each test session was recorded to show the participant's reaction, and each participant's screen was recorded in order to capture how they completed their tasks. This ensured that we could see physical reactions simultaneously with task execution.
User tasks were designed to assess the usability of the Papa John's website. Tasks focused on the ordering process, signing up for coupons, and making complaints.
 A description of user tasks are as follows:
Task 1
We are going to be looking at papajohns.com web site. Even if you are not a Papa John's fan, imagine that the people you are with are fans of Papa John's and that is where you will be ordering the pizza. There are bunch of people at this party and you need to order three pizzas. They are:
1.  Mushroom and pepperoni.
2. Half onion and half sausage with light sauce.
3. One specialty pizza.
Task 2
You want to sign up for deals and coupons but you don't want to register. You just want to give them your email. Can you do this and what do you think you will receive by email?
Task 3

Your pizza arrives and it is terrible! Your driver was rude and you are really upset about what just happened. You call the local store but get nowhere. You need to contact the corporate office. How would you do that?
Three specific user findings were noted.
First, when trying to make a complaint, one of the only ways to make a complaint was by filling out a form. Every participant became frustrated with the form, and would rather have spoken with an actual person.
Second, the coupons and deals were difficult to find without signing up for a Papa John's account. 
Third, and finally, the half/half topping tool (pictured below) was not considered intuitive.
​​​​​​​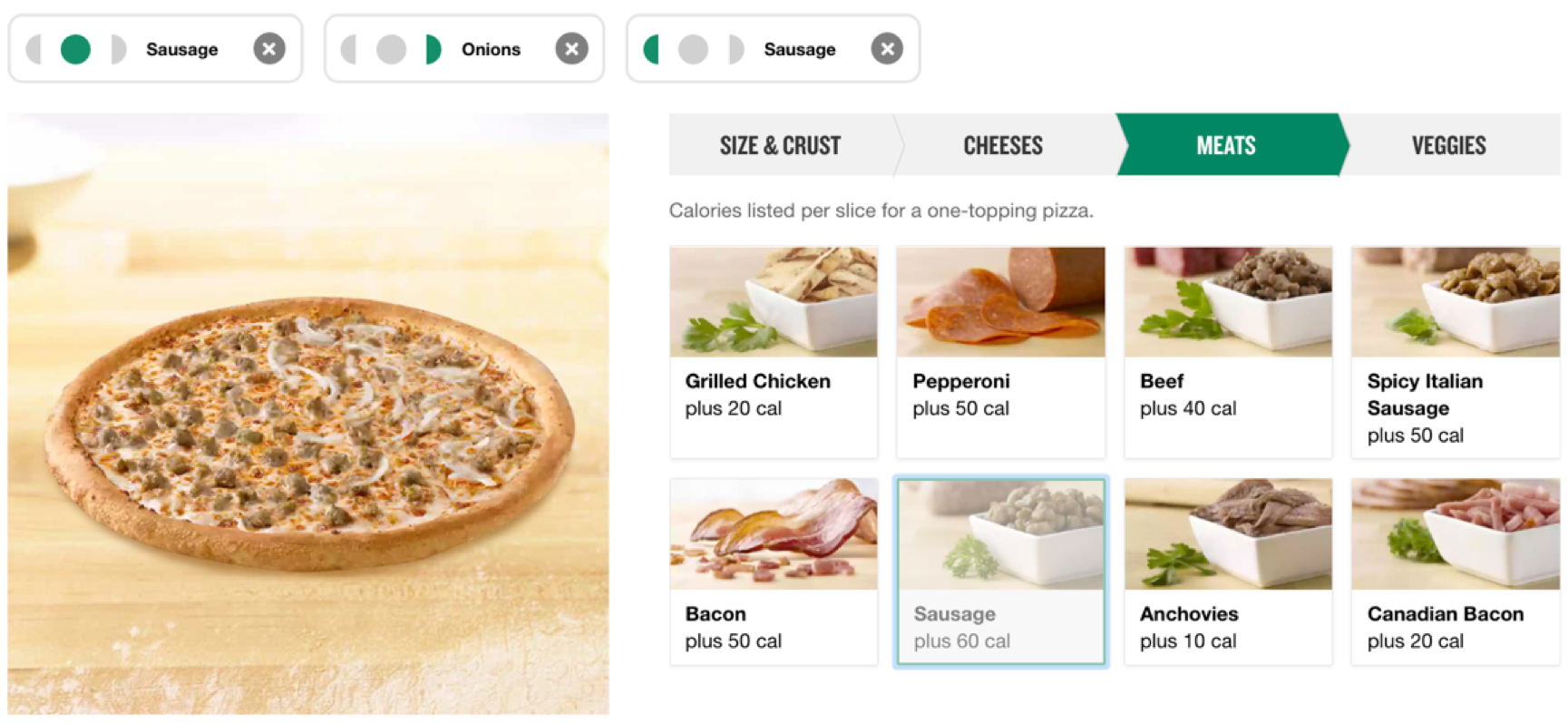 1. Add a phone number to the 'contact us' page for customer complaints.
2. Consider adding an option within the "Create Your Account" page that lets customers sign up without creating an account.
3.
Review the placement and treatment of the half/half topping tool.
4. Retest to ensure these issues have been resolved.
The project taught me that no matter how large a company may be, they can always benefit from usability testing. It was very moving to see how frustrated the participants got when they could not accomplish the tasks; this only drove the importance of user testing home further.
I also learned a ridiculous amount about how to develop and run usability tests. User tasks and test administrator scripts, every single word we say during a test, must be carefully considered to ensure our test results aren't accidentally skewed.